Hi Richard,
you are right, Ace is failing to fetch the mode scripts. Here is the printscreen of the javascript console when I try to press ctrl+comma (I updated CodeRunner to the latest version e after this I made this printscreen)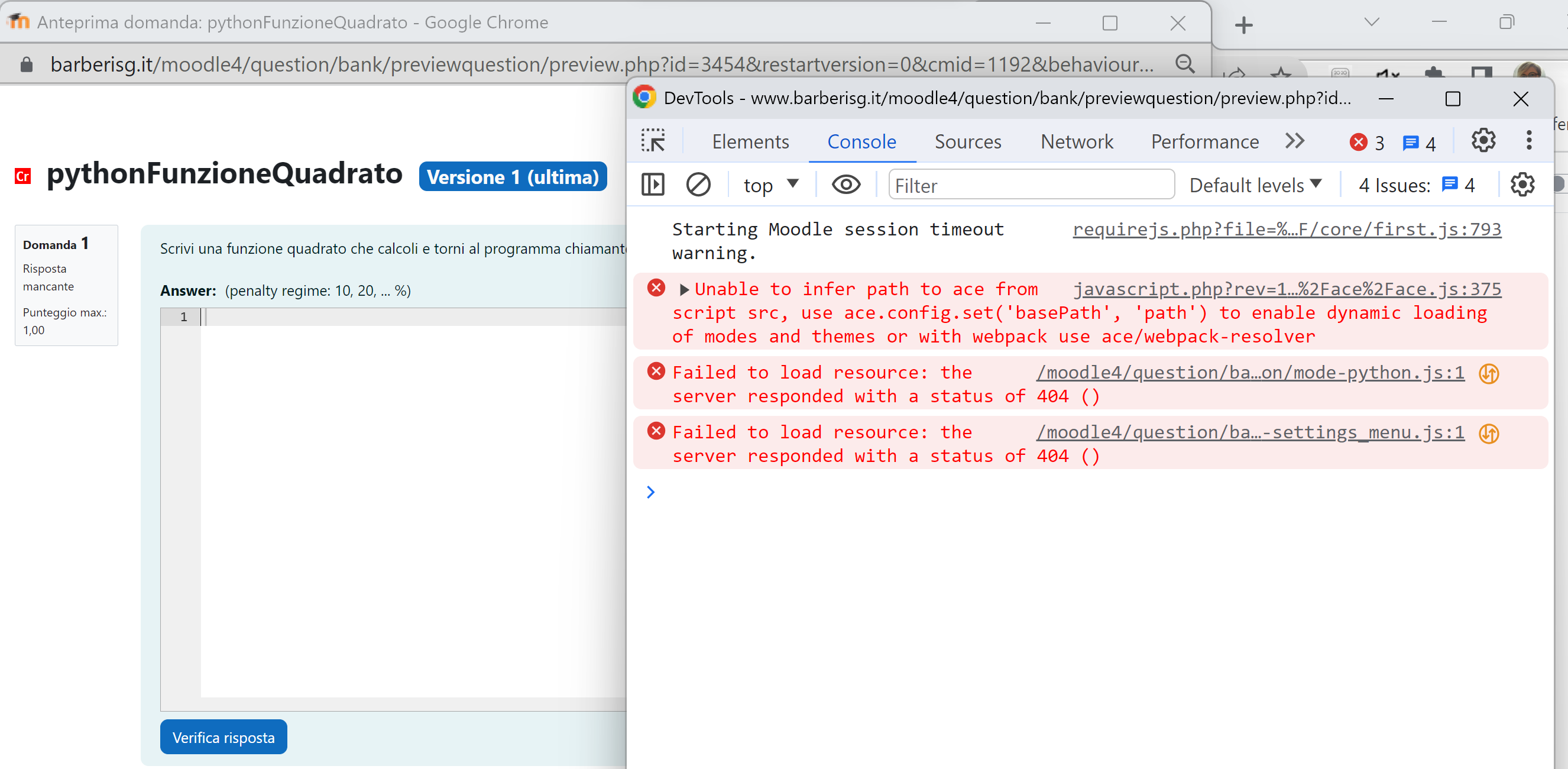 Until last June I had moodle 3.11 and everything worked correctly, in the Summer I update to Moodle 4.1.5 and I reinstalled the latest version of CodeRunner.
But hear this! Now is everything ok!!
The problem was related to the slash arguments
I had 'Use slash arguments' disabled, I enabled it from Administration > Site administration > Server > Environment and all is gone right.
Thank you for your availability and extreme kindness.