Hi Richard,
I'm developing a new UI plugin that integrates Blockly Google library. I read the forum thread where Sergi Garcia exposed the idea and it made me click, as I'm a ICT teacher in secondary education where we use block programming with our students (for example, Scratch and App Inventor).
I followed the guidelines you gave him, implementing the UI plugin API and integrating blockly as a AMD module. Here is the fork with the basic implementation and a screenshot: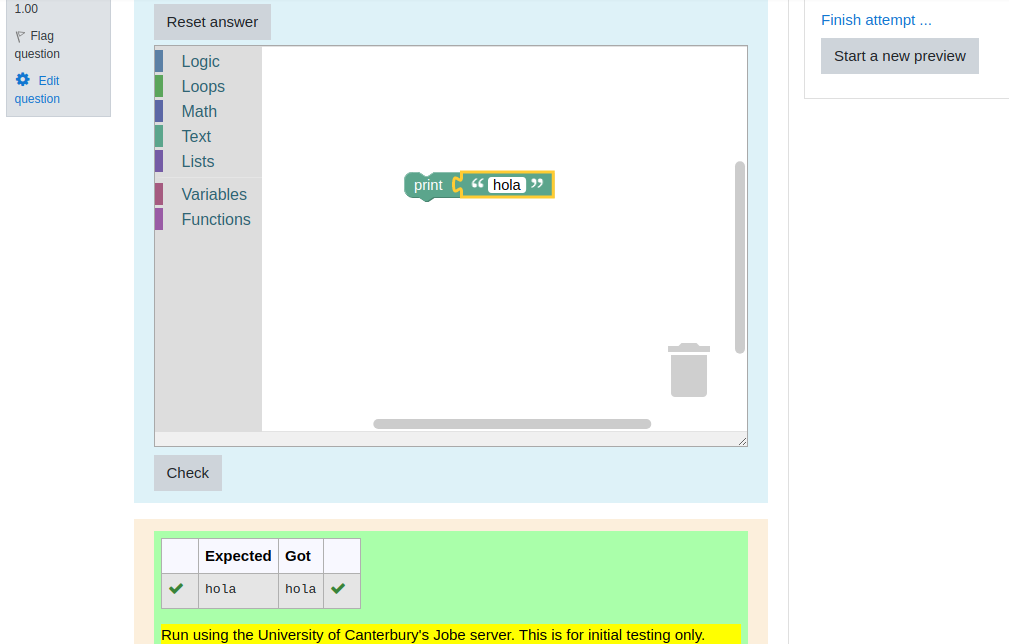 My idea is to test it with my students the next course. Internally I save in the textArea the blockly state and the code generated in Python. I'm still figuring out some features, like localization and configuring the available toolbox blocks and categories by question. 
For localization I'm using a templateParams option, but I'd like to be able to configure it only in the prototype, not in each question. Is this possible?
I would like to know if you would be interested to have it integrated in upstream or as a subplugin, and if so what should be improved. Anyway, thank you for developing such a great plugin!
Regards,
Ruben.