Hi All,
I just setup Jobe Server in a ubuntu 16 OS server and connected in a LAN.

CodeRunner not working with Moodle 4.0.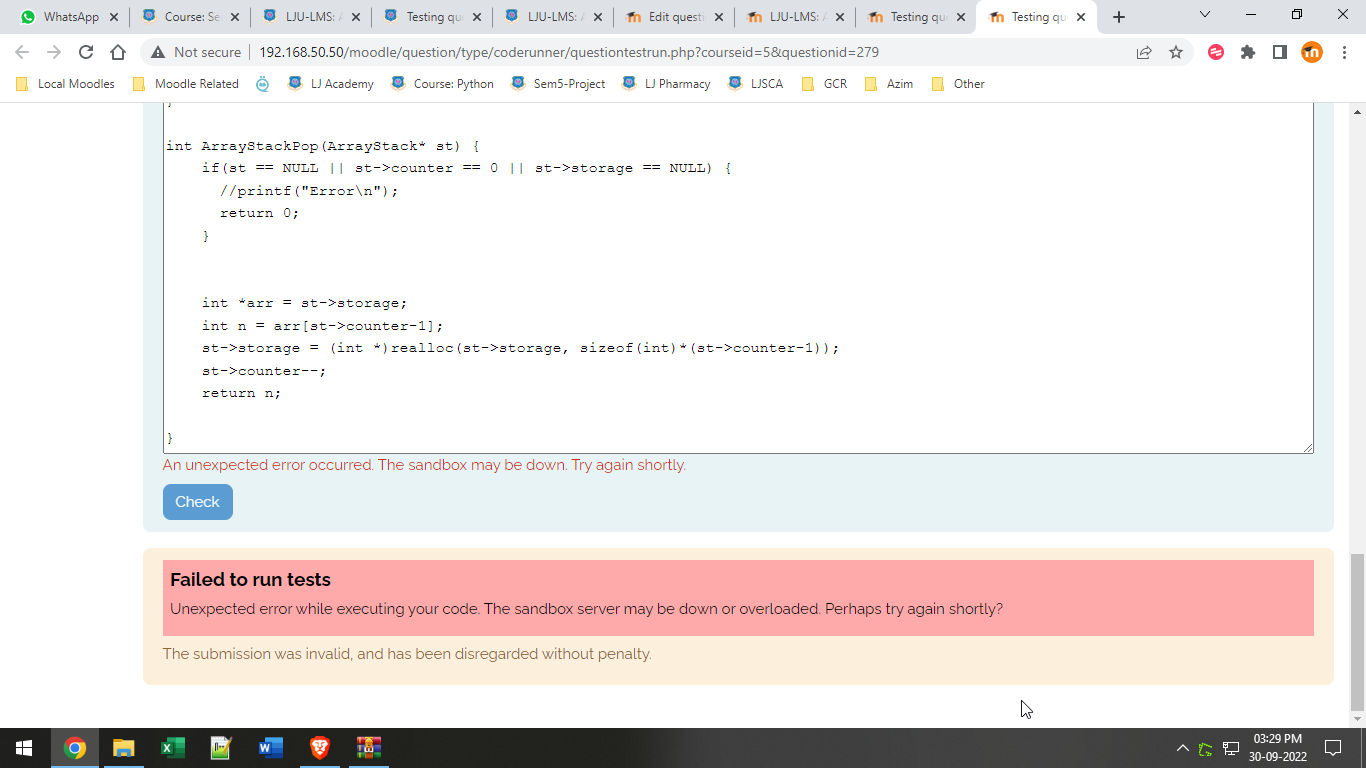 The same configuration has been set to Moodle 3.11, it works properly.
I deployed coderunner qtype from the development branch from Github. 
Can anyone please help how to track the issue?