Hi Everyone,
I have been setting up a quiz with coderunner questions to familiarize myself with CodeRunner, however, I have been unable to get the Check box to work correctly.
After creating the question and going into preview mode, with 1 test case, completing the question and pressing "Check" gives the intended result each time. However, whenever I add a 2nd test case, I get the error message:
Expected 2 test results, got 1. Perhaps excessive output or error in question?
I have attached images of each section of the question set up below, as I simply have no idea as to what I am doing incorrectly.
Question Type:
General:
Test Case 1:
Test Case 2:
Question Preview Options: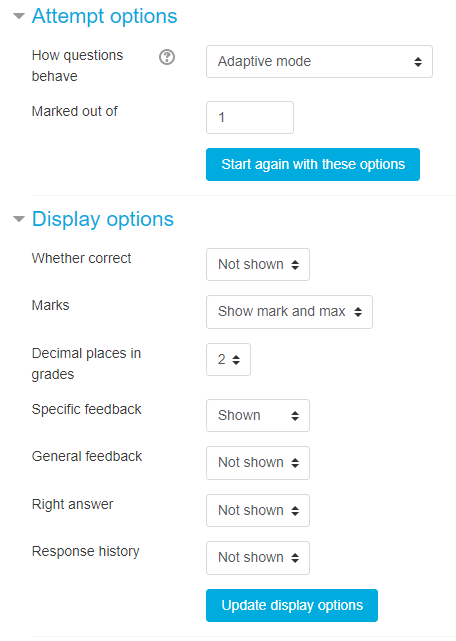 If you require any more information to solve the issue, please ask.
Thank you
Regards
James